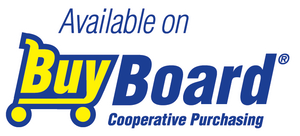 We are excited to partner with BuyBoard cooperative and look forward to having another platform to provide our top quality products for you.
View BuyBoard Catalog
Your Source for Electrical Components and Parts!
Our mission is simple, get the most value for your electrical parts and get back to business. Not only do we give the best value, we provide the best support after purchase. Easy return process without any hassle.
FAST SHIPPING
Fast priority shipping for domestic delivery.
Lowest Price
Get the best value while we beat any competitor.
Always In Stock
Our electrical supplies are ready to ship when you need them.
About Pacific Electrical Resource
Pacific Electrical Resource is an electrical supply company providing a wide range of supplies for electricians, contractors, company repair person and governments. We carry a wide variety of manufactures that include electrical components and electrical parts. We are a global supplier of electrical equipment for all types of electrical projects. We are your electrical supply partner that need the right electrical components parts at the right time. We carry utility supplies, wires, decices, tools, solar, power distribution, lighting and controls, lamps, ballasts, fittings, fuses, heat fans, fasteners, data, video, audio, automation controls, connectors, crimps, conduit, ducts, enclosures, boxes and lots of other electrical components.